Here's What You Get:
12 online live group calls that include education from me on breathing, biomechanics, active self assessment, tendon health, and more, as well as live question and answer covering:
Everything you need to know to get started on the right foot for the course and your own training.
A deep dive into my assessment, breathing, and position, that is the basis for the entire course.
A study of the human system, including organ placement, asymmetries, rib angles, and the diaphragm, including shoulder anatomy and biomechanics.
A study of the bones, muscles, ligaments, pelvic diaphragm, and how the pelvis orients and rotates. Plus a breakdown of internal pelvic floor health from Dr. Emily Kadish.
How expansion and compression should ideally happen to support the function of the diaphragms and allow for optimal pressure management.
How expansion and compression can result in shape change of the axial skeleton that results in compensatory movement and sub optimal pressure management.
A discovery of the importance of coordinating the pelvic diaphragm and the foot with various phases of gait.
A deep dive into coordination, motor control and tendons that will change the way you program and get your clients amazing results!
A detailed explanation of squats and hinges in relationship to breathing and how to use a principal based approach.
A detailed explanation of pushes and pulls in relationship to breathing and how to use a principal based approach.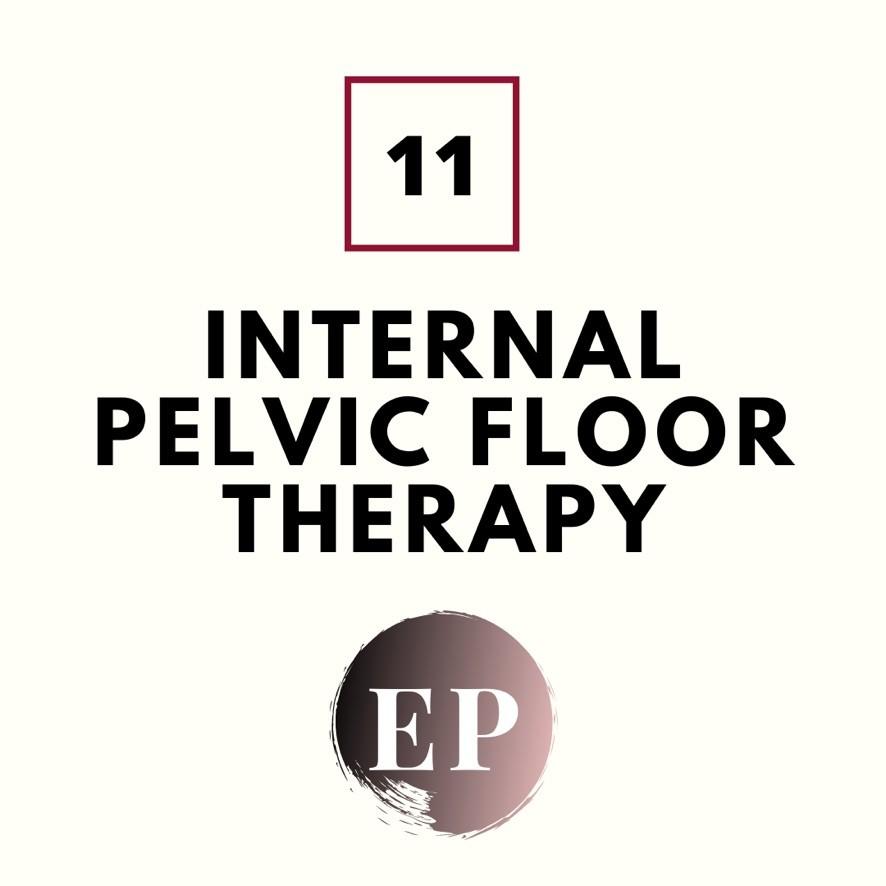 A full discussion and deep dive into prolapse, diastasis, leaking, pregnancy and post-partum and how it relates to expansion and compression principles with Dr. Emily Kadish.
Creating a comprehensive program that can lead to lasting results for anyone you work with. We will incorporate the principles from the entire course into a cohesive strategy for programming.
Deep dive into the world of pelvic floor PT, with Dr. Emily Kadish, PT, DPT in week 11!
Emily Kadish, PT, DPT is a physical therapist specializing in women's pelvic health and wellness. She obtained both a B.S. in Exercise Science and Doctorate of P.T. degree from Marshall University and has continued her education with Postural Restoration Institute, Herman and Wallace Pelvic Rehab Institute, APTA Women's Health, Postpartum Corrective Exercise Specialist course, and is an Empowered Performance grad. Emily's passion for pelvic health stems from her own difficult journey through pregnancy, birth, and beyond. Her mission is to bring greater awareness to the issues women face and encourage women to become comfortable with the uncomfortable with all things pertaining to pelvic health. She strives to bring hope, confidence, and empowerment to women navigating their journey to pelvic health and wellness.
Dr. Kadish will be giving a lecture that deep dives into the world of pelvic floor physical therapy. She will explain the role of internal pelvic floor therapy, misconceptions of application, as well as how your knowledge from this course can enhance and improve a clients outcomes. If you are a trainer, you can use this knowledge to provide greater solutions for your clients so you can support their therapy while getting them stronger. If you are a physical therapist, you can learn techniques for incorporating external and internal manual therapy so you can get lasting results for even the most difficult patients. This knowledge will set you apart, no matter what your role in the industry, and it will allow you to market yourself with confidence as a bridge between Rehab and Performance.
It's time for women to expect more out of their training and rehabilitation and this is going to allow you to provide them that missing link!
Therapists, ask your integration questions to Dr. Jason St.Clair. Trainers, ask all the questions you wish you could ask a PT for those tricky clients.
Dr. Jason St Clair is the founder and owner of RISE Rehab. He believes strongly that the ultimate goal of physical therapy should be to get people quickly and safely out of the medical system and back to the performance they desire. His motivation to create a model of care that respects his belief system led him to dedicate the past 5 years seeking advanced education and obtaining his Board Certified Orthopedic Clinical Specialist as well as a Fellowship in Orthopedic Manual Physical Therapy (FAAOMPT). This dedication to his training has given him the ability to clearly identify the current source of one's pain or primary limitations leading to the inability to perform to their desired level. Being able to quickly identify these factors allows him to look more broadly and to understand each individual's unique situation and contributing factors that have led them to seek out his care. Of equal importance, Dr. St Clair believes that every individual must take an active role in the planning and goal setting process, which will enable them to control their situation through his professional guidance.
Jason will be supporting the community via Slack and helping to answer questions that help to bridge the gap for practitioners who use manual therapy techniques in their practice. He is well versed in all of the content so he can speak to any additional questions as well. If you are a trainer this will give you a lens into the manual approach and allow you to strategize on some self care techniques you may suggest to your clients.
*In addition to the mentorship
You will have access to 12 weeks of programming that will help you understand the concepts from the course, increase confidence and athleticism in the gym, and EMPOWER you to train like an athlete.

During the 12 weeks you will build an incredible level of strength, progress through explosive plyometric drills with confidence, and develop optimal awareness of proper movement to prevent pain and become extremely resilient.

If you've struggled to make progress, end up backsliding because of injuries, or feel uncomfortable trying new things then this program has it all. You'll have access to me for all your questions throughout the program as well as the support of a like minded, badass, community! Your program will be delivered via an app on your phone to make it convenient and streamlined every time you enter the gym.